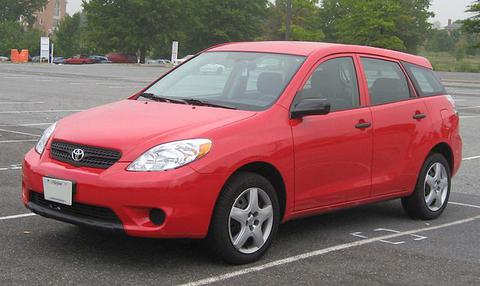 Affiliate Disclaimer
When you click on links to various merchants on this site and make a purchase, this can result in this site earning a commission.
Affiliate programs and affiliations include, but are not limited to, FlexOffers and the Amazon Services LLC Associates Program.
An all-wheel-drive car can make an excellent daily driver or a winter beater that won't leave you stuck in the snow or mud.
Finding a good all-wheel-drive car purchased for under $5000 isn't easy, although with proper research and a bit of luck a good reliable all-wheel-drive car can be bought for under $5000.
First off a caveat.
An all-wheel-drive car might not be the best option for everyone. In many cases a front wheel drive car with good winter tires can come close to providing the same traction as an AWD in snowy conditions at a lower purchase price, better gas mileage and lower repair costs.
But for those curious or for those that don't want to compromise on traction... here are some of the best all-wheel-drive cars for under $5000:
1.) Subaru Legacy 4th Generation (2004 - 2009)
Up first in the best all-wheel-drive cars for under $5000 is the Subaru Legacy. The Japanese car maker Subaru has made AWD cars since forever and you would be remiss to not check out the various models available.
Subaru Of America started production of the Legacy for the USA and Canadian markets in January of 2004. The 2005 Legacy took home many awards including Most Dependable Sedan from Road & Travel Magazine, All-Star Family Car from Automobile Magazine and the 2006 International Engine of the Year Award in the 2.0 litre to 2.5 litre category for the EJ255 engine.
The Subaru Legacy 4th Generation was available in both sedan and wagon.
The North American versions marked the return of a turbocharged engine to the Legacy 2.5GT Trim level. The turbocharged engine comes in at 250 hp. The 2.5GT is quick - 0 to 60 mph in 5.3 seconds and a 14.1-second quarter-mile!
The two remaining trim levels: 2.5i Limited and 2.5i feature a naturally aspirated 2.5 liter 168 hp engine.
In 2008 a naturally aspirated 3.0 litre flat 6 engine was made available to the North American sedan producing 212 hp.
The automatic transmission equipped car comes equipped with a variable torque distribution awd system instead of the conventional viscous coupling center differential that comes with the manual transmission.
Getting up to 35 mpg on the highway these cars make a great choice.
Notable Quotes From Car & Driver Review Of 2005 Subaru Legacy 2.5GT Limited - February 1, 2001
"Drivers here appreciated the Legacy's big power - 0 to 60 mph in 5.3 seconds and a 14.1-second quarter-mile - concealed in a modest but sleek exterior, which made flying below police suspicion that much easier."
"fit and finish is beyond reproach, the layout is simple and intuitive, and the low-gloss imitation-wood trim even drew accolades."
"Still, true sports-sedan status is denied the Legacy on account of too much pitch and roll as well as light steering and a mushy brake pedal. The ride quality, while on the comfortable side, isn't as smooth as the exaggerated body motions suggest."
2.) Subaru Impreza WRX 2nd Generation (2001 - 2006)
The next car on our best awd cars for under $5000 list is the 2nd generation Subaru Impreza WRX. Available as a sedan or wagon, the Subaru Impreza WRX design and build is heavily inspired by rally technology. In fact, WRX is short for "World Rally eXperimental". North America received its first Impreza WRX models in 2001.
The North American 2001 models came equipped with a flat four boxer EJ205 engine rated at 227 hp at 6,000 rpm. The engine uses a Mitsubishi Turbocharger that reaches a peak of 13.6 psi of boost. Available with either a 4-speed automatic or 5 speed manual transmission.
The automatic transmission equipped car comes equipped with a variable torque distribution awd system instead of the conventional viscous coupling center differential that comes with the manual transmission.
In 2004 and 2006 the WRX received an exterior redesign. Most notably the headlights.
The WRX is a sporty little car with a 0 - 60 mph time of about 6 seconds and a ¼ mile time of around 15 seconds. The car is a bit weak under 3000 rpm but once the turbo spools wrx packs a punch that will put you into the back of your seat.
Fuel mileage is pretty good at 20 mpg city/ 27 mpg highway.
3.) Suzuki SX4 Hatchback (1st Generation) 2007-2013
Next up we have the 1st Generation SX4 Hatchback.

The SX4, SX4 is an abbreviation for "sports over all 4 seasons", was sold in North America from 2007 - 2013. The SX4 makes an excellent option for the budget conscious buyer looking for an AWD vehicle. The SX4 was originally intended for European markets but due to popularity ended up being sold in most of Suzuki's international markets.
Available as a hatchback or as a 4 door sedan, only the hatchback had an awd option.
The AWD models use an "intelligent all-wheel-drive system" (iAWD). ALlows user selectable mode between front wheel drive, automatic auto mode and awd drive lock 50:50% split up to 64 km/h.
The 2007 - 2009 models came with a 143 hp engine and either a 4 speed auto or a 5 speed manual transmission. Fuel consumption was 21 mpg city and 28 mpg highway.
In 2010 horsepower was increased to 150 hp and transmissions came as either a cvt automatic or 6 speed manual. Fuel mileage increased to 22 mpg city and 30 mpg highway.
2010 also brought other improvements including front skid plate, upgraded front(ventilated) and back (rear solid) disc brakes, six airbags(front side curtain) and anti lock braking system.
Hallmarks of the SX4 were tall headroom, excellent visibility but subpar interior quality.
4.) Ford Fusion 1st Generation (2007 - 2012)
The Ford Fusion is a 4 door midsize sedan. Introduced in 2006, the AWD model was not released until 2007 and was only available in the V6 model. The Fusion was built on Ford's CD3 platform designed by Mazda as the Mazda G platform. The Fusion benefitted with Mazda like handling and reliability.
The Fusion was available in S, SE and SEL trims. The base engine was the 160 hp Mazda designed 2.3 litre Duratec 23 I4 which came with either a 5 speed manual or 5 speed automatic Mazda designed transmissions.
In 2007 the American Ford Fusion emerged the winner over the similarly priced Toyota Camry and Honda Accord in a head to head competition performed by the subscribers of Car and Driver and Road & Track magazines.
The 2007 -2009 SE and SEL models were available with a 221 hp 3.0 litre Duratec 30 V6 and a 6 speed automatic (no manual transmission option). The V6 was the only Ford designed powertrain and chassis component in the Fusion and was the only Fusion model available with the AWD drivetrain.
The 2007 - 2009 AWD Fusion models get between 20 mpg city / 24 mpg highway.
In 2010 Ford significantly updated the Fusion with a new front and rear end body design along with interior and powertrain revisions. The new 3.0 liter Duratec provided 240 hp with E85 fuel capabilities. It also features adaptive knock control and aggressive deceleration fuel cutoff features to improve fuel economy.
The 2010 AWD Fusion gets 18 mpg city / 26 mpg highway.
2010 also saw the introduction of the Ford Fusion Sport featuring a 3.5 liter Duratec V6 with 263 hp that gets 17 mpg city / 24 mpg highway.
5.) Toyota Matrix 1st Generation (2003-2008) XR AWD
Officially referred to as the Toyota Corolla Matrix, The Toyota Matrix is a compact hatchback derived from the Toyota Corolla. It was introduced in 2002 as a 2003 model as a joint venture between Toyota and General Motors, with the GM version being the Pontiac Vibe.
The Toyota Matrix is typically thought of as a "sport wagon". First sold in February of 2002, the Matrix had a minor update in the 2005 model year and was completely redesigned for the 2009 model year.
One notable feature of the Matrix is the "lay-flat" rear and front passenger seats allowing for tons of cargo space!
All-wheel-drive was only available on the models, Standard and XR, from 2003 to 2006 before being discontinued.
The Standard model Matrix all-wheel-drive mode came with few options and was only available with an automatic transmission and came paired with a 1.8 liter 4 cylinder 123 hp engine. The engine is actually detuned from the 130 hp the FWD models get.
The XR model Matrix includes upgraded options like color matching mirrors and door handles, a leather wrapped steering wheel and a panic button on the key fob. Options available included a sunroof and 17 inch alloy wheels.
Both models average 22 mpg city / 29 mpg highway.