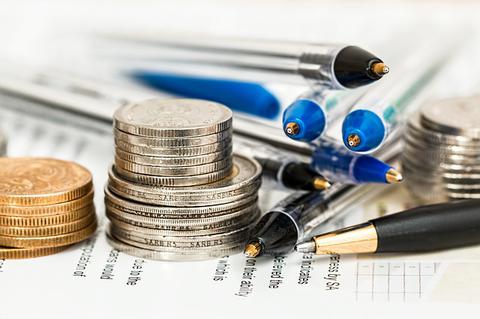 Affiliate Disclaimer
When you click on links to various merchants on this site and make a purchase, this can result in this site earning a commission.
Affiliate programs and affiliations include, but are not limited to, FlexOffers and the Amazon Services LLC Associates Program.
1.) Review Your Coverage Policy Every Six Months
Those commercials claiming that the average customer will save $123.45 by switching their policy over to them actually aren't BS!
Car insurers have been known to slowly raise their customers rates over time hoping the customer won't notice.
In fact, according to Forbes.com , the average consumer pays an extra $417 too much per year.
2.) Pay Annually
When you pay your car insurance monthly you are effectively paying a loan with added interest. You can save on the interest by paying for your insurance policy in one lump sum.
Later on, if you want to cancel your policy, your insurance company will refund you the prorated amount that they owe you.
3.) Improve Security
Adding a security system, steering wheel immobilizer or locking wheel nuts can give you some insurance savings but be sure to check with your insurance company to see if your savings will make up for the investments.
4.) Increase Your Deductible
A deductible is the amount of money you pay out of pocket before the insurance company covers the rest of the claim.
Choosing a higher deductible will lower the price of your insurance.
5.) Build Up Your No Claims Discount
Most insurance companies offer discounts for driving with them claim free over a certain amount of time.
6.) Consider Your Coverage Type
If your car is older and isn't worth much a third-party, theft and vandalism policy may be appropriate for your needs and can oftentimes be much cheaper.
In the event of an accident where you are at fault the other driver will still be covered but the repairs to your vehicle won't be.
7.) Downsize Your Car
It may seem obvious but bigger and more expensive cars are more expensive to insure. Before you purchase a car it can pay to shop around for insurance and compare different makes and models so you don't get any nasty surprises.
8.) Don't Be Scared To Cancel Your Existing Policy
Canceling your insurance nowadays is usually easy… oftentimes it can be online or over the phone and doesn't even require a visit to the insurance branch.
9.) Obey The Law
Keep in mind your insurance rates when you're running late and tempted to drive a little quicker to make your appointment.
Speeding tickets can increase your insurance premiums drastically.
10.) Take Care With Extra Drivers On Your Policy
Adding an experienced, no accident, no speeding ticket driver to your policy as an occasional driver can actually lower your premiums... while adding a young driver or a driver with speeding tickets and/or previous insurance claims will increase your rates.
11.) Consider A Telematics Policy
Telematics is when the insurance company records your driving with either a black box installed in your car or by a mobile phone app.
It can be a double edged sword because if they record you speeding excessively it could lead to an increase in premiums - not to mention the obvious privacy issues.
12.) Check Your Job Title
How you describe your job can effect your premiums as well. There could be a difference between how much a "garbage man" pays and how much a "waste management technician" pays.
13.) Shop Around For The Right Quote
Typing "compare auto insurance" into google will return a bunch of websites that offer the ability to compare dozens of insurance quotes in one go!