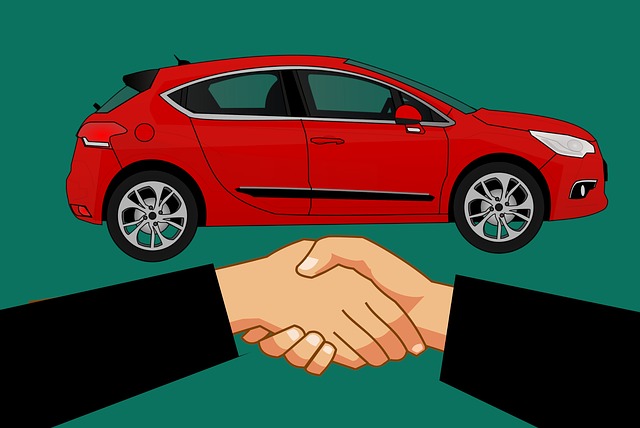 Affiliate Disclaimer
When you click on links to various merchants on this site and make a purchase, this can result in this site earning a commission.
Affiliate programs and affiliations include, but are not limited to, FlexOffers and the Amazon Services LLC Associates Program.
Did you know that renting a car can be cheaper than buying or leasing a car in many instances!
We've crunched the numbers and scoured the internet to find the best deals available which are provided below.
We've also listed off some things to keep in mind if you want the benefit of driving a new vehicle for less money and with less long-term commitment than purchasing or leasing.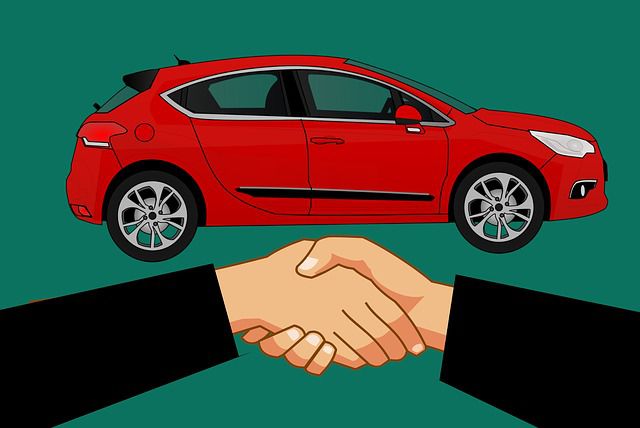 Long Term Car Rental Advantages Vs. Disadvantages
For Who?
Just like buying or leasing long-term, renting long-term isn't for everyone. Buying or leasing may be more prudent if you're absolutely sure you will drive your vehicle for a year or longer.
However, if you fall into any of the following categories you should research a long-term rental before signing the finance papers on a new purchase:
Someone with high insurance premiums- when you rent on a credit card that has car rental insurance as one of it's benefit the credit card will cover insurance!
Someone with inconsistent income- if your employment is temporary or precarious you can rent a reliable set of wheels until your employment picture becomes clearer. This can also include students on their summer jobs.
Someone with bad credit- You can rent a car on a secured credit card to build up your credit rating to get a better deal on your financing when you purchase.
Someone with no downpayment- No downpayment is required on a car rental.
Advantages:
No long term commitment - life changes… renting a car month to month gives you the flexibility to research and car shop while driving a late model reliable model.
No maintenance costs - the rental company covers all maintenance costs such as oil changes, tires etc.
No insurance costs - many credit cards will cover your car rental insurance costs! We'll cover this a little more in depth in the next section.
No Large Down Payment - Leases/Purchase plans with low monthly payments either require a large down payment and/or are amortized over 6 or more years. Especially if you have a low credit score.
Low Credit Score- if you have a low credit score a secured credit card can be used
Disadvantages:
Cost - although not always… renting will probably still work out to being more expensive (per month) than a lease or monthly payments on a purchase that spans a year or more.
Renewals every 30 days - your credit card insurance limit is probably about 30 days. So you will have to start a new rental every 30 days to stay insured.
Credit Card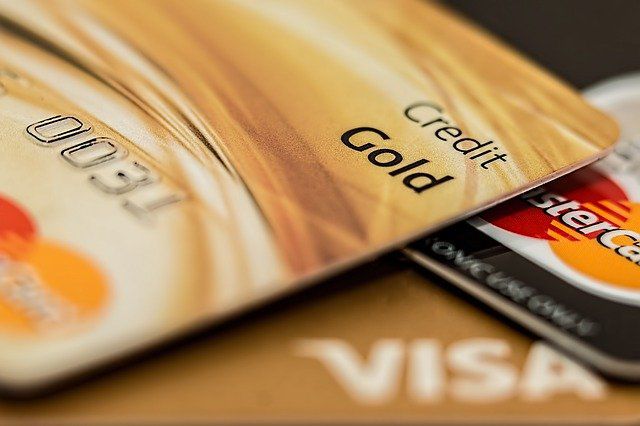 Insuring the car through the rental car company can cost around $50 a day!
To make renting a car financially viable it is imperative that you rent your vehicle on a credit card that has car rental insurance included on it as a zero-cost complementary benefit.
Insuring your vehicle with a credit card is a key part of the strategy to benefit from a long term car rental.
Be sure to read the fine print. Many cards have maximum concurrent days allowable that the insurance will cover (ie. 28 or 30 days). After which you will need to renew your rental for another 30 days and so on and so on.
Rental Location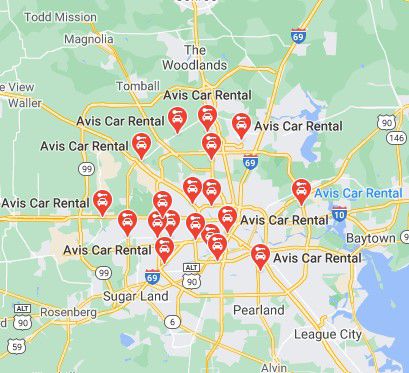 Location Location Location! It pays to shop different locations! We selected our $684.40 AVIS rental from the Katy-Cinco Ranch location in Houston, Texas. The same AVIS rental from the Houston International Airport comes out to $889.40!
Windshield
Rental agencies may charge you for a new windshield if your rental is returned with a crack in its windshield so be sure to have a windshield crack repair kit handy. They are easy to use and can save you hundreds of dollars on a new windshield.
---
Price out a Windshield Repair Kit.
---
Best Deal - AVIS
The best deal we could find online (as of Nov. 22, 2020) is the Amazon Benefits promotion through AVIS. To make this deal work for you you'll need an Amazon account and a credit card with car rental insurance benefits.
The total cost of a 30 day rental from AVIS for a compact car (Ford Focus or comparable size) comes out to $760.40… but at the end of your rental you will receive an Amazon gift card valued at 10% of the cost. This brings the cost of your 30 day rental down to $684.84. You can upgrade to a mid-size car for about $40 more.
Second Best Deal - COSTCO TRAVEL
The second best deal we could find is from Costco Travel through Costco. The downside of this deal is that you'll need a Costco membership to qualify.
The total cost of 30 day rental on a midsize car through Costco will come out to $711.54. This was also from the same Katy-Cinco Ranch AVIS location as the Amazon Benefits deal.
Other Prices
For comparison's sake we looked at some other competitors' prices but could not find anything else even remotely comparable to the two AVIS deals above.
For example the Hertz car rental from the same general area as the AVIS location comes out to $978.25. Many others were in the $1000 - $1300 range.
Conclusion
Long term car rentals can be a valid option for car buyers in certain situations. Its important to do your research and at the very least you won't get stuck in a long-term lease or financing plan on a vehicle you no longer want or can afford.